11 tags
"Invented in the mid-1800s as a last-ditch option for orphans and underweight..."
– Tina Fey
8 tags
How to Safely Prepare Infant Formula - Niagara... →
art-of-waiting: When feeding your baby formula, preparing and storing it safely is essential to stop your baby from getting sick. You must sterilize the water and all bottles and feeding equipment for babies of any age drinking powdered infant formula. Most people don't prepare formula correctly, and this can have disastrous results. For powdered infant formula, the water should be boiled,...
12 tags
Is Formula Not So "Evil" After All? Could it Boost... →
"Breastfeeding advocates should not fear these studies any more than vaccination advocates should fear vaccine safety studies that do uncover new or tiny risks with certain vaccines. The goal of public health is to provide accurate, evidence-based information to the public. Even well-intentioned spin will backfire."
9 tags
An Open Letter to Moms Who Think Formula Is... →
"I feel guilty because every time I make the mistake of reading about breastfeeding and formula, I'm faced with you, dear breastfeeding advocate, telling me that the very thing that helped keep my daughter alive was poison. So tell me, are you proud of yourself? Do you still think formula is poison? Signed, A mom just like you"
9 tags
3 Tools to Nurse Babies with Bottles →
Let's start with the basics – what is nursing? While typically used to describe breastfeeding, nursing is the practice of nurturing your child both physically and emotionally. And, yes, nursing absolutely can be accomplished while feeding through a bottle. You can nurse your baby through touch, trust and attention.
It Takes a Village. →
lovecancomeinbottlestoo: "I have no idea how we went from raising babies with your family to women who try to "one up" each other. Sure, there may be some competitive moms, and I'm sure I'll be one. But that's for when my kids are playing sports… where competitiveness is welcomed… not when it comes to who can raise a baby better. I really wish that women would take the time to think about how...
11 tags
Are Western women just too lazy to breastfeed? →
"I don't know what the solution is, but I do see what can cause damage and what can undermine women. What I can do is support women rather than judge them on their choices, and keep the dialogue open. What can you do? Do you know what would make a difference?"
16 tags
"Judgey Breastfeeders: YOU Are Why Moms Choose... →
"Judgey breastfeeders, I'm talking to you. Find something nice to say, be informed, or don't say anything. Breastfeeding can't afford this kind of pettiness and we can do better."
9 tags
Formula Feeding Moms Aren't Lazy: 11 Tips For... →
"Are you "that mom"? You know the one that quit breastfeeding after only two weeks because you were just "too lazy" to stick with it. Nobody really knows what was going on behind the scenes – the baby that wouldn't latch, the pumping, your baby's constant crying, your own tears shed from trying to make things work. The only thing they know is that you are giving your baby – oh no – dare we say it…...
7 tags
13 tags
"Stop rationing information about baby formula... →
"No wonder formula milk rationing is scary to British parents, since they have never been given the power to make their own choices in this area. Although we should be grateful that, unlike Chinese parents, we can be sure that whatever brand of formula milk we buy it will be perfectly safe for our children, some more useful information rather than 'breast is best' sermonising would be...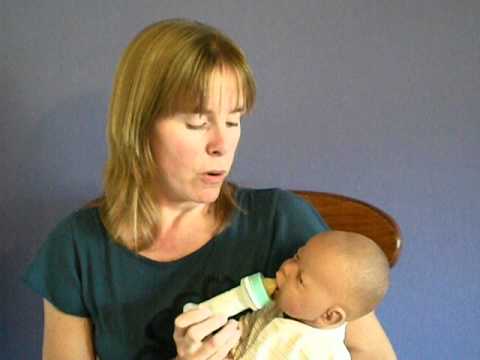 7 tags
7 tags
4 tags
7 tags
10 tags
CATCHUBS: Ninety-nine bottles of milk: On... →
catchubs: Breastfeeding. No doubt it is the superior way of feeding your baby. Hands down. However, it does not come naturally for every mother. I started breastfeeding my baby from the day she was born. I read a lot of articles about breastfeeding, about the bond that the mother and child develop, how… A Mother's experience with breastfeeding and bottle-feeding.
13 tags
How I Learned to Support a Mother's Choice Not to... →
auroramydear: clairebrighten: This is a wonderful read. It is great to have ideals, but sometimes we or those we know cannot or choose not to meet those ideals, and that is okay. Support for one another in our commonality and our differences is how we will all succeed and learn from one another. I had to do a lot of growing within in order to bring myself to breastfeed. Negative sexual...
6 tags
3 tags
10 tags
Dear Mom Who Feels Like She Wants To Quit... →
"So you may feel like you want to quit. Don't. Pick up the motherhood towel right now and instead tell yourself you can do this today. You can. You can for your family. Don't look at how Sally is mothering, or what the facebook status states, or the pinterest picture of the perfect mother. You are the perfect mother for your children today. Do not let the world qualify your...
24 tags
"I Am Not Trying to Be Super Mom."
Lily: I just thought I would share something that one of my son's donor breast milk mommas (named Kieu) wrote today, regarding her experiences with exclusively pumping breastmilk for her 14-month-old (named Kaden). I thought it was a wonderful message and I admire her for her strength to overcome adversity! —- This month marks a full year I have been exclusively pumping milk for...
Anonymous asked: Hi ladies. Thanks for your blog. I visit it often. I have a question on bottle feeding as my baby is now over a year old. They say don't let your baby nurse on bottle at night to goto bed because of tooth decay. Also, too much milk is not too good as it kills the appetite. How do you deal with that? My baby is not ready to give the milk at bedtime. I tried diluting, giving water but...
8 tags
la petite maman.: Risks of Formula vs Informal... →
lapetitemoi: …and how to handle negative comments from those who are misinformed about milksharing. Here's something I wrote for Modern Milksharing, who will be debuting their new website sometime in December. —- As a recipient of donor milk, I have had a variety of reactions when I tell people that I…
13 tags
Bottle vs Breast: Does How We Feed Our Babies... →
In the end, we all need to feed our babies. How we choose to do that should not reflect on our ability to mother, but on our decision to do what's best for our own children.
4 tags
Lizzie checking in!
Hello dear readers!!  I'm sorry I've been absent for so long.  I had my second baby in May and have been busy in a whirlwind of nappies and feeding and smiles and cuddles and love.  I love babies! :) This time around I have successfully managed to get the hang of breastfeeding, but it has not been an easy ride, and looking back at the pain and the tears in the beginning, I really...
8 tags
You're Not a Bad Mom if You Can't Breastfeed. →
Bottom line: in my opinion, it is always helpful to do what you can, but what makes you a good mom is not whether or not you breastfeed. Doing everything you can to do what is best for your baby is what makes you a good mom.
10 tags
Breastfeeding: My Journey From Devastation to... →
Failure. Guilt. Ashamed. Bad Mother. Struggling. Not the best for my baby. Can't even provide for my own child. Devastated. Those were all thoughts that ran through my head as I struggled, fought, and lost in attempting to exclusively breastfeed my daughter. My whole pregnancy I was prepared to exclusively breastfeed. I shunned the formula samples that came in the mail and immediately gave them...
9 tags
Sharing Breast Milk: What's Right for You? →
"A growing awareness of the importance of breast milk for babies has accelerated the demand for human milk at a time when processed donor milk is scarce and costly," says Amy Spangler, president of baby gooroo. "Intent on giving their babies what every baby needs most, mothers are bypassing milk banks and going directly to the supplier—other breastfeeding mothers with milk to spare."
13 tags
What Is Intense Parenting and Why Are Mothers... →
Unhappy? If you're a mom, a new study published in the Journal of Child and Family Studies may explain why: Intense parenting makes mothers miserable. According to Science Daily, researchers found that mothers who have an intense parenting philosophy are more likely to be unhappy, and even clinically depressed, than those who don't.  What is intense parenting? If you're a mom who thinks...
Anonymous asked: Hiya, I'm trustee in a charitable organization supporting mum's with post natal depression. We are looking for images for a poster campaign and LOVE the pic you attached the poem too. Could you please advise where you sourced this so we can contact the photographer? Thanks!
5 tags
"Bottle Babies" New Website! →
For all those mother who have had to or chosen to bottle-feed, check it out! You are not alone.  Even though our stories may be slightly different, the thing we have in common is that we love, feed and nurture our babies.  Why not read some stories from our members, share their highs and lows and follow their journey as they became proud of how they feed their little ones.
7 tags
The Breastfeeding Police. →
The politics of breastfeeding in this country is, after all, more about mothering than about milk. And mothers, for some reason, have always been the most meddled-with, second-guessed people on earth. Just a few decades ago, doctors in this country would push breastfeeding women to use formula if their babies weren't gaining weight at an acceptable rate, and mothers who nursed outside the...
8 tags
The Daddy Complex: Hey, Time Magazine... →
thedaddycomplex: Hey, Time magazine. In regard to the question "Are You Mom Enough?" on your incendiary cover about attachment parenting, the answer is "Yes." Whether we practice attachment parenting or not, the answer is "Yes." Whether we're a mom or a dad, the answer is "Yes." Whether we feel like a success or a failure, the answer is "Yes." Whether we're having a good day or a bad day,...
11 tags
"I have more resources than my mother; I do not judge her. My daughter [or son]..."
– Holly Keinath Eckert (via lapetitemoi)
10 tags
The Letdown of All Letdowns. →
It turns out, I had Dysphoric Milk Ejection Reflex, a hormonal reflex that occurs with the letdown of breastmilk. It is also known as D-MER and I will refer to it as such throughout this post.
3 tags
Anonymous asked: in the picture you posted (the last frame) what does EC mean? I have never heard of it until like 2 days ago...
14 tags
12 tags
Being a Mom Is Hard Enough. →
Being a mom is a hard enough job without people judging you on how you feed, whether you cloth diaper or use disposables, or whether you cosleep or babywear; and I can't help but wonder if we supported each other instead of judging each other if maybe (just maybe) this mothering thing wouldn't be as hard.
11 tags
Nursing Difficulties Linked With Higher Rates of... →
Let's face it, having trouble breastfeeding can be a downer. But is it also a red flag that you are at risk for postpartum depression? Yes, say researchers from the University of North Carolina whose recent study of over 2,500 new moms found that women who admit they don't like to breastfeed–or who experience breastfeeding difficulties during the first few weeks after birth–have much higher...
14 tags
"Why I'm a Breastfeeding Dad." →
I'm a transgender parent: not the parent of a transgender child, nor a parent who transitioned after having kids. Rather, I transitioned from female to male, and then later became pregnant—as a trans man. I had a healthy pregnancy, and birthed my baby naturally. And in that first moment when I saw my baby and held him in my arms—smelling his amazing, newborn baby smell—I became addicted to...
11 tags
Breastfeeding Wasn't So Important... Until I Had... →
Even now, almost two years later, I feel a twinge whenever I see a woman whip out her boob at the playground. Why couldn't that have been me? I briefly fantasize about having another baby (could I maybe get it right the second time around?), before reminding myself that the dream of breastfeeding is possibly the worst reason to have another child. But then I look over at my son, roaring with...
11 tags
Exclusive Pumping- Guilt vs Regret. →
many mothers state that they feel guilty because they had to stop breastfeeding for one reason or the other. they say that for those of us out there in the trenches desperately working to promote and normalize breastfeeding, our thought-provoking one liners and quotes of encouragement further cement their guilt. i'm hear to tell you dear mothers, that what you feel is not guilt. no, it isn't. ...